60s year old male. Chief complaint "I can't chew effectively and want to bite on the right side." Oral rehabilitation by dental implants, partial orthodontic treatment, gum surgery, and so on.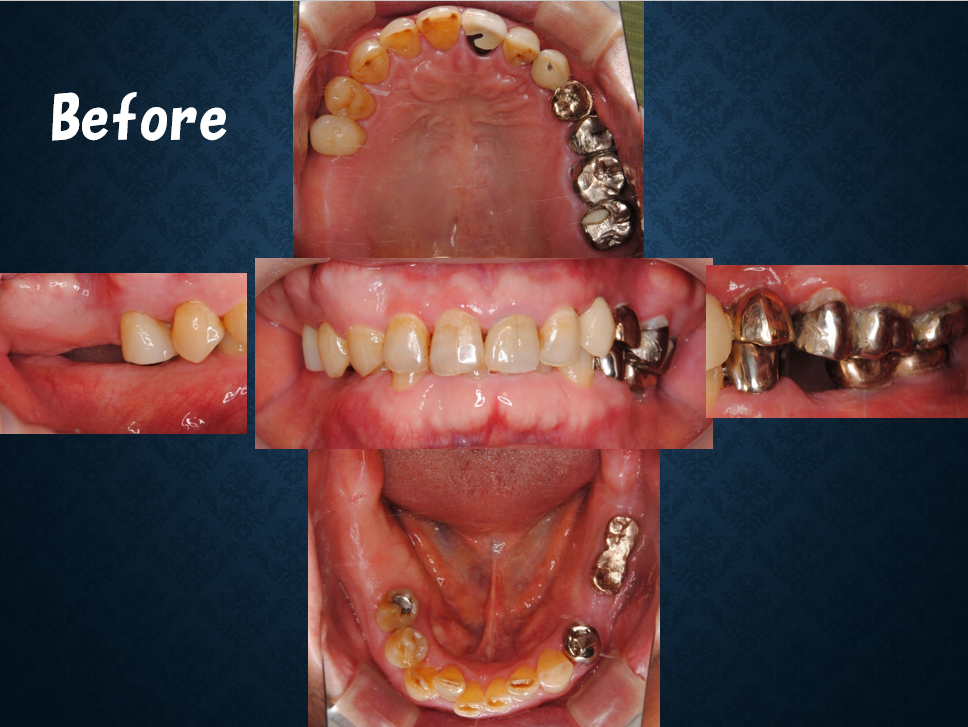 Intra oral photos before treatment. Malocclusion including missing teeth, bad arrangement in lower front teeth and bone resorption around the implant,
Intra oral photos after treatment. The new occlusion established with dental implants, orthodontic treatment and crowns.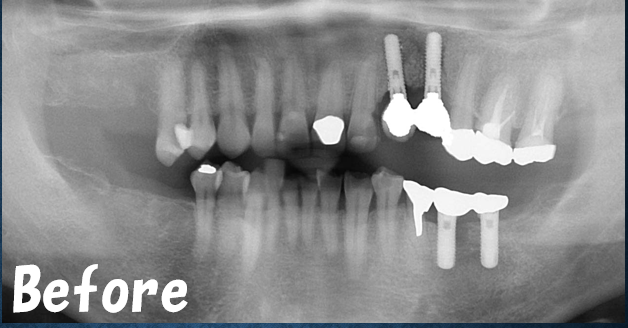 X-ray before treatment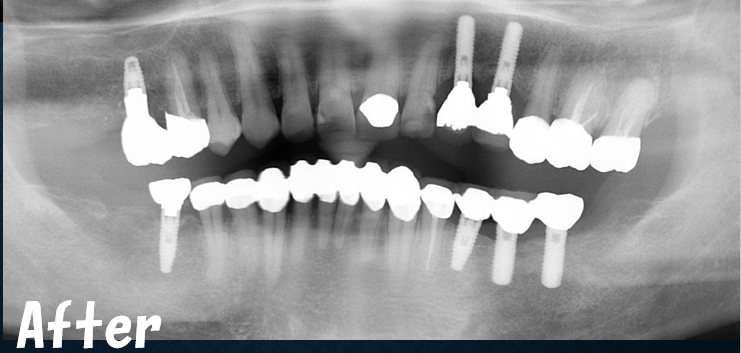 X-ray after treatment. You can see additional dental implants and crowns.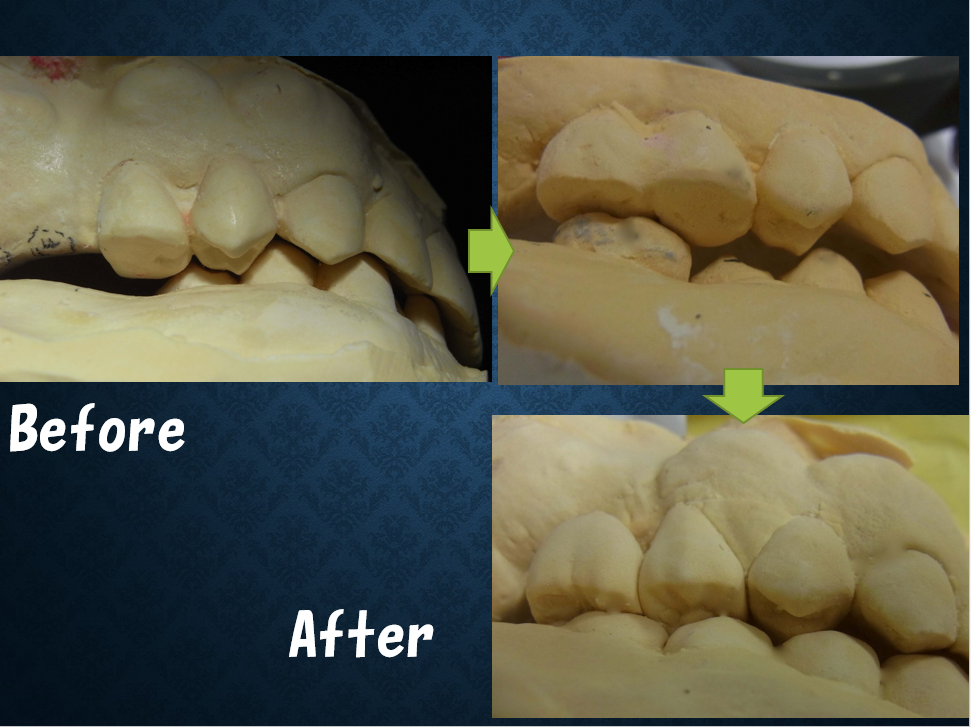 Before treatment, upper and lower premolars didn't touch when biting. Newly embedded implants in upper and lower molars to support vertical stop. After treatment, he can chews, fixed by the implants, orthodontic treatment and crowns.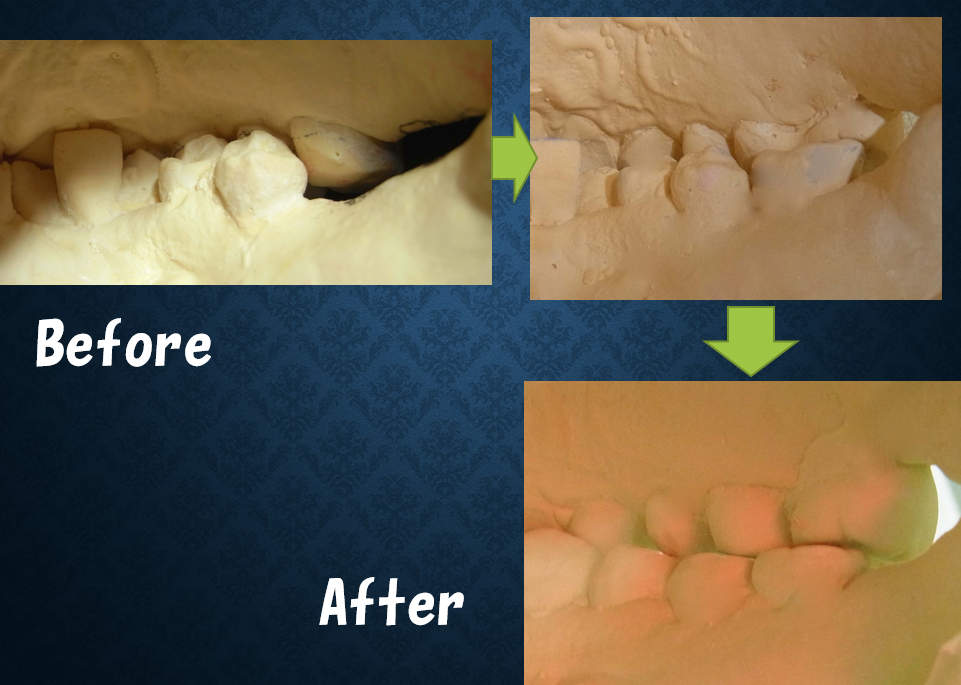 Back side views, before, during, and after treatment.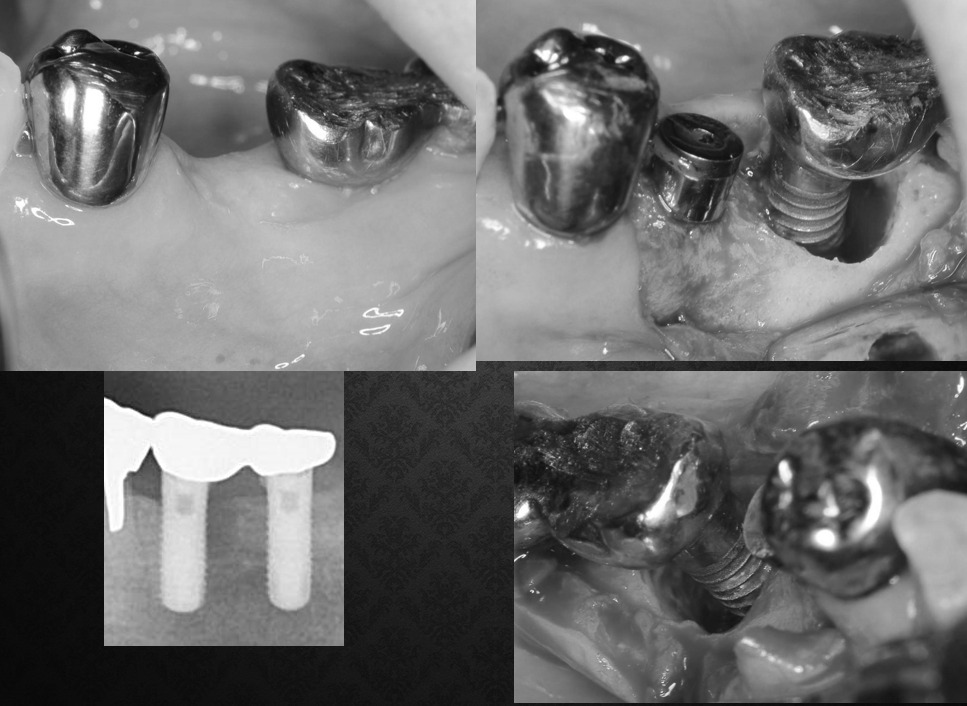 Bone resorption around the already existed implant (far right)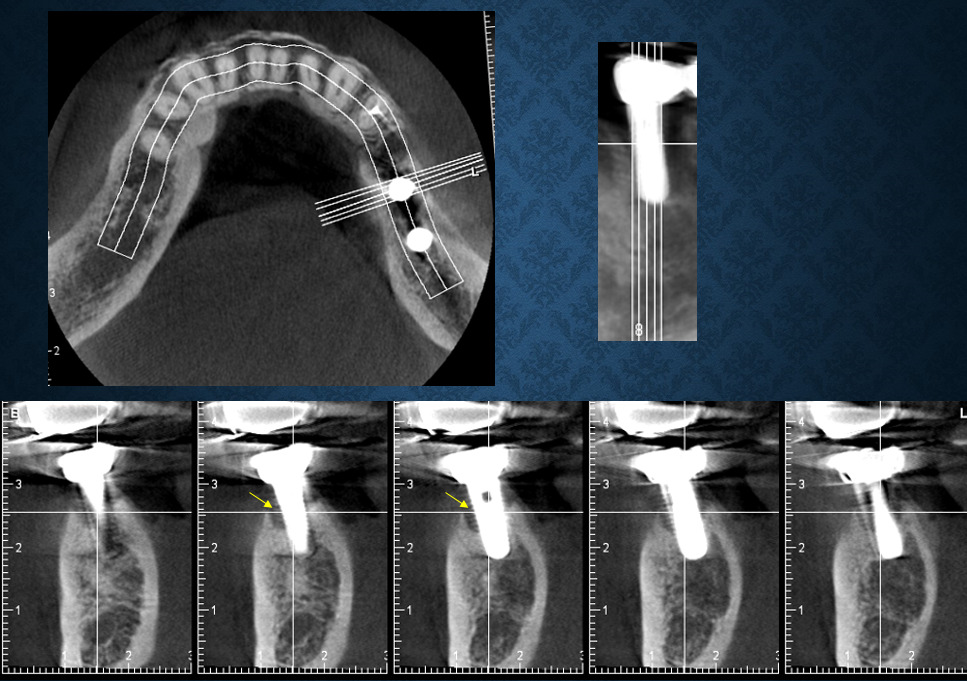 CT scan image of the problematic implant before treatment. Yellow arrow indicates the bone resorption.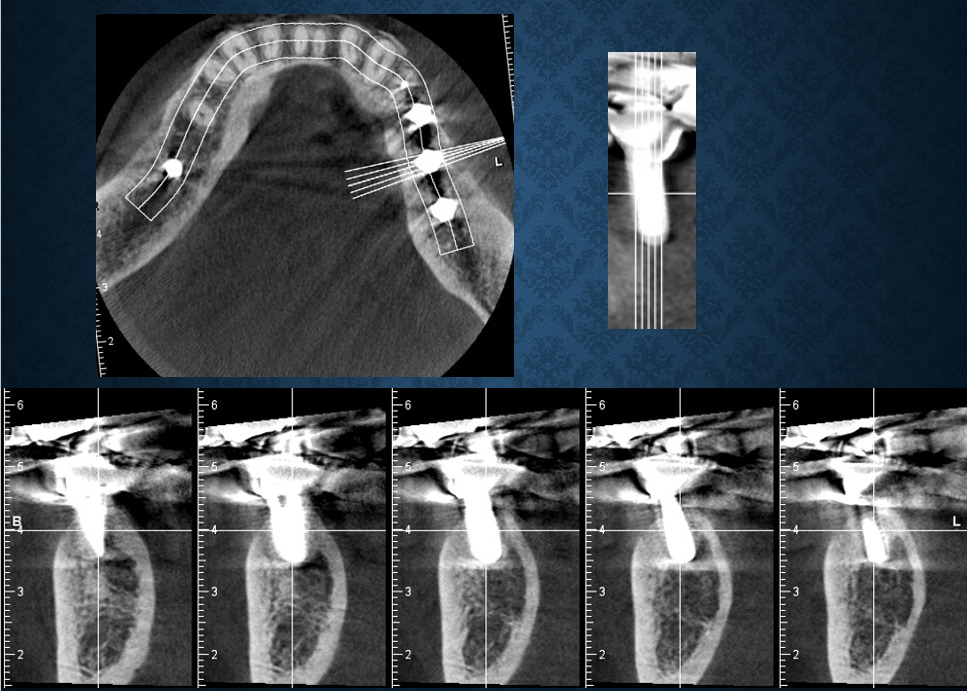 After treatment, the area was filled with new bone.